We accept articles/blogs only relatable to digital marketing, new ideas, and technical topic. You also share your experience with these topics and share your story. We don't accept any blog out of these topics. We love new technical ideas topics and digital marketing blogs to post on our site. You may also send us to do and don'ts, submission sites list.
We are very strict about copy content, so please check double of times your content. To send a request or proposal to us you can fill the form, you see on the right side and submit or you can directly contact us via email: [email protected]
We are happy to publish your content.
 We are protected our content with DMCA to no one copy content from our site.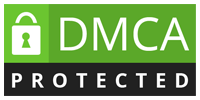 Submit Proposal For Guest Blog